Outsourced solutions for every material handling and facility need
Our Technology
We use the most robust tools for data collection and database management which allows us to implement solutions and maintenance programs tailored to each facility as well as identify and proactively mitigate risks and make continuous improvements. Here are the benefits to you:
Achieve lower overall cost of ownership and operational expense
Get predictability of spend across every facility and asset under management
Pay a fixed monthly fee for GuaranteedPOWER® with less batteries and longer battery life
Centralize reporting on current state of assets to keep maintenance costs low and be proactive about asset replacement
Doors, Docks & Accessories
When it comes to door and docks, we are the trusted full-service facility partner for organizations of all sizes. Our local experts design, install, repair and maintain your loading docks, commercial doors and related facility accessories at a competitive price. Whether you need immediate break-fix resolution today or want to maximize uptime tomorrow, we do the job safely, efficiently and reliably.
Guarantee same-day service and alleviate 80% of issues on the first call
Offer self-perform capabilities and qualified affiliates in most major U.S. markets
Perform planning and design, project management, maintenance and repairs, surveys and safety assessments, removal and replacement, and world-class communications
Facility Maintenance
Whether on-site or on-call, our skilled tradespeople offer major efficiency and financial benefits. On-site, we act as an extension of your team, proactively maintaining and repairing equipment to reduce interruption to operations. When you need to rely on us for immediate break-fix, our nationwide affiliate network guarantees the fastest response time and unparalleled first-trip resolution.
95% same-day work order completion rate
No-risk, fixed cost structure with guaranteed uptime
Break-fix service at a reduced cost
Power is equally critical to your operation as your equipment. We've collected data on forklift and battery brands for 20 years, and we use it to make data-driven decisions on your behalf. Even when power is not on your mind, it's on ours, and we're supporting you with the critical service of backup power at a fixed cost. We ensure zero interruption with solutions that are based on ROI, not brand names.
Deliver zero interruption in data centers, telecom, cable companies, hospitals, retail and financial institutions
Improve battery-to-forklift ratio
Reduce capital expense and increase productivity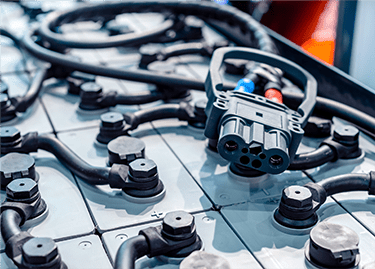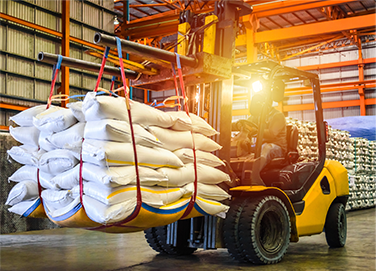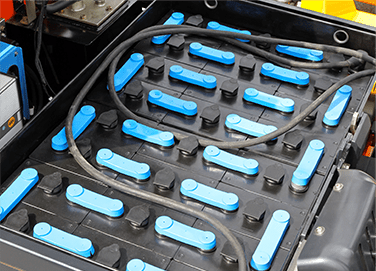 Material Handling Fleet Management
We capture and maintain data points on your entire material handling fleet for ongoing safe and cost-effective asset management. Our bundled solutions include procurement, financing, maintenance and data management.
Track operating cost per hour to determine life cycle, break-even on repair or replace, and predictability of spend
Use integrated systems to ensure compliance across locations, understand current state of assets, keep recurring maintenance costs low and be proactive about asset replacement
Customize solutions based on credit, asset, structure, docs and billing, plus management of planned replacement and bundled services for cost-effectiveness
On-Site fleet maintenance
If you're relying on a sizeable fleet of forklifts and other equipment to move and manage materials for your business, our Embedded Technician Program was designed with you in mind. They are fully outsourced resources, but they are dedicated to your facility and your fleet. Our top-notch technicians provide brand independent, proactive maintenance and repair on ALL types of equipment.
At least 20-30% total cost of ownership savings
Safer, better performing assets that drive uptime
We maintain and repair equipment, facilitating uptime and allowing you to focus on your business rather than your equipment