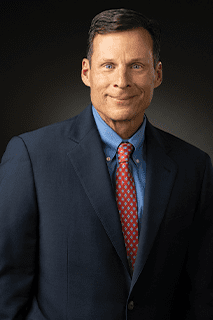 TOM COX | Chief Executive Officer
Prior to joining OnPoint Group, Tom Cox was Chairman & CEO of FCX Performance based in Columbus, OH. FCX Performance is a leading provider of process flow control products and solutions to a variety of process industries.
Tom also spent 17 years as Executive Vice President for MSC Industrial Supply, a multibillion-dollar NYSE listed, global company. In this role his areas of responsibility included Field Sales, Call Centers, Ecommerce, Telesales and National/Government Accounts, overseeing a worldwide sales organization of 3,000 associates.
Prior to joining MSC Industrial Supply, Tom was President of MailNet, his own transportation business, with offices in the United States and overseas. He also spent a decade with TNT Express Worldwide, an international transportation company, where he was based in Europe and responsible for Worldwide Sales and Marketing, and was later President of the Americas. Early in his career, Tom held numerous management positions for Avis Rent a Car System, LLC.
Tom has an Accounting Degree from St. John's University in New York, where he now he serves on their Board of Governors and is also a member of the Tobin Business School's Board of Advisors. He is a Board Member for LazerSpot and a prior Board Member for TruckPro.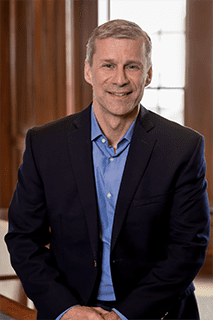 KIRK E. YOSICK | General Counsel & Chief Administrative Officer
Kirk has served as the General Counsel & Chief Administrative Officer of OnPoint Group since 2015. He directs a team that addresses all legal matters throughout the organization including HR, safety, risk, fleet, merger and acquisitions & administrative matters. Kirk has been an integral part in the development of the organization and has helped grow the company from 750 employees and 25 locations to almost 1,800 employees and over 80 locations throughout the United States.
Prior to joining OnPoint Group, Kirk was a partner at Gallagher & Yosick, Ltd. for 16 years. He attended the University of Toledo for his BBA, MBA and continued at The University of Toledo College of Law for his law degree. He is an active part of the legal community in Ohio and Indiana and is a member of several national law organizations, including The Ohio Bar Association, The Association of Corporate Counsel and the American Bar Association.
In his free time, Kirk enjoys spending time with his three sons, relaxing at the lake during summer months and getting a workout in wherever he can!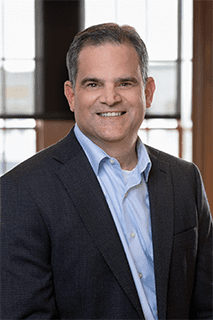 CHRIS DAVANZO | Chief Financial Officer
Chris joined OnPoint as CFO in October 2019 and brings extensive experience in finance in the industrial distribution and consumer products industries. Prior to joining OnPoint, Chris worked at MSC Industrial Direct, serving as Senior VP–Finance and Corporate Controller and VP–Finance and Corporate Controller. In his role, Chris was responsible for the accounting and reporting functions for a publicly traded Fortune 1000 industrial distribution company with annual revenue in excess of $2.8 billion. He was also responsible for general accounting, internal management reporting, and external SEC reporting as well as all aspects of operational accounting including shared services for A/P, A/R, payroll, and treasury operations. Prior to MSC, Chris worked at Olympus Imaging America as VP–Finance and Sales Support Services.
Chris graduated from Hofstra University with a bachelor's degree in Accounting.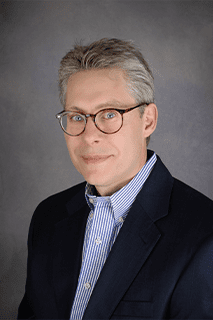 KEVIN SNYDER | Chief Information Officer
Prior to joining OnPoint Group, Kevin was Senior Vice President and Chief Technology Officer at TRAC Intermodal. TRAC Intermodal is North America's leading intermodal equipment provider and chassis pool manager serving domestic and international shippers.
Kevin has more than 30 years of combined global technology and business leadership experience. Kevin graduated from Ball State University with a bachelor's degree in Management Information Systems and Finance. Also, Kevin earned MBA degrees from Purdue University (Krannert School of Business) and Tilburg University (Tias School for Business and Society – Netherlands).
In his free time, Kevin enjoys spending time on Cape Cod and the New Jersey Shore.
JULIE TILENIUS | President, TrueSource
Prior to joining OnPoint Group, Julie Tilenius was VP of Sales Operations for MSC Industrial Supply a multibillion-dollar NYSE listed, global company. In her 25 years of tenure with MSC she held many leadership roles in the areas of Financial Planning & Reporting, Acquisition & Integration, Customer Solutions, Ecommerce and Sales Operations. 
Prior to joining MSC Industrial Supply, Julie was an auditor for KPMG providing a broad range of accounting and auditing services to a wide distribution of companies in varied industries. 
Julie received a Bachelor of Science in Accounting from Long Island University and resides in Smithtown, NY with her two children. Aside from work, Julie enjoys outdoor activities and spending time with her family.
SIMON ROBERTS | Sr. Vice President of Strategy
Simon Roberts joined OnPoint Group in 2019 as head of Strategy and Corporate Initiatives, and in that capacity focuses on working with the divisions to develop and implement growth plans and profitability initiatives, as well as the commercial integration of acquired businesses.
Prior to OnPoint, Simon spent nine years as an operating partner in private equity at Harvest Partners and Diamond Castle Holdings. In this capacity he partnered with management teams in 10 different industrial and healthcare companies to develop and implement strategy and drive performance. Simon also served as a director of York Label, NES Holdings, Bonten Media Group, and Multi Color Holdings, and has both public and private board experience.
Before that, Simon was a Partner at the consulting firm Bain & Company, where he led the Private Equity Practice in New York, and was a member of the firm's performance improvement practice. Over 15 years at Bain, Simon led over 100 due diligence assignments in the industrial, healthcare, and consumer industries, as well as driving portfolio company performance improvement assignments.
Simon, originally from the UK, started his career as an industrial engineer and holds an Masters in Engineering from Cambridge University and an MBA from the MIT Sloan School of Management.

DAVE WRIGHT | President, Miner
Dave Wright joined Miner after a 20-plus year career with MSC Industrial Supply, where he was most recently Senior Vice President of Sales. Dave started as a Branch Manager when the company was a few hundred Million in sales. Twenty years later, as SVP of Sales, he was responsible for over 3,000 employees, including 400 service technicians, approximately 100 branch locations, and revenues of over $3.2B.
During his tenure with MSC, he gained a wide range of experience across branch–based field sales, national accounts, acquisition integration, sales effectiveness, sales operations, and customer care.
Dave graduated from Anna Marie College with a bachelor's degree in business administration. He and his wife Cheryl and their three daughters reside in Massachusetts.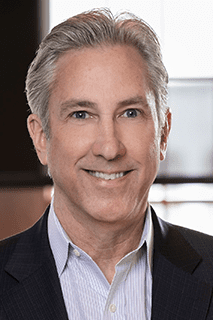 MICHAEL WHITE | President, TrueSource LLC.
Michael White joined OnPoint Group as President of TFS and OnPoint Capital in June 2019. In August of 2021, Michael was appointed president of TrueSource LLC, a leading provider of facilities maintenance services. Michael spent an impressive 29 years with Avis Budget Group, a multibillion-dollar NYSE-listed leading provider of rental and leasing solutions in various roles both domestically and overseas, including Commercial Director – Asia Pacific, Group Vice President – European Markets, President of Avis United Kingdom, and Senior Vice President and Division General Manager where he led all US local market operations with over 1,000 associates and 90,000 rental vehicles.
Prior to joining OnPoint Group, Michael spent six years at Service Master Global Holdings, a NYSE listed Fortune 1000 leading provider of essential residential and commercial services, initially as Chief Sales Officer and then Chief Operating Officer for the ServiceMaster Restore brand, a billion-dollar business and leading provider of disaster restoration and reconstruction services for commercial and residential customers.
Michael graduated with a BS in Business Management from the Kania School of Management, University of Scranton. Michael resides in the Greater Boston area and is active with local non-profit organizations.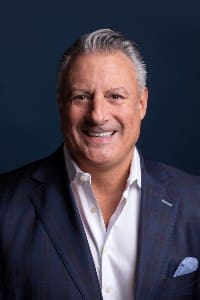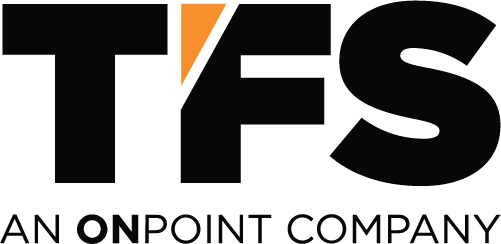 MIKE QUIMBY | President, TFS and OnPoint Capital
Mike Quimby is President of TFS and OnPoint Capital, two OnPoint Group companies. Prior to OnPoint Group, Mike served as SVP of Sales and General Manager for Element Fleet Management, a TSX-listed company.
With more than 30 years of experience in transportation management, logistics, and finance, Mike has held senior executive positions at public companies, including General Electric for 10 years and Ryder Systems, Inc. for 16 years, always with ownership for growth and bottom-line results. Mike earned his Bachelor's Degree from Keene State College in New Hampshire and a Certificate in Finance from Harvard University.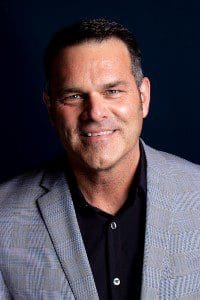 JOHN WINTER | Chief Operating Officer, Concentric
John Winter is the Chief Operating Officer for Concentric, an OnPoint Group company. John was part of the management team at ABT Power Management when it merged with OnPoint Group in 2015. Since then, John has led the business as COO, rebranded the company to Concentric, and grown it into the nation's first power and maintenance company for forklift and critical power.
John has more than 30 years of experience leading forklift and forklift power dealerships with an emphasis on building strong sales and technician-led cultures. He held many positions including Executive Vice President at Carolina Handling, scaling it into one of the largest forklift dealerships in the country before joining ABT Power Management.
Learn More ABout Our companies
We are continuously growing our portfolio of companies that are similarly focused on delivering value-added solutions to customers in our market segments. When you partner with us, you'll be backed by a company with proven stability and leadership. We are committed to technology innovation that creates new opportunities to drive your business forward.
Our partners have access to the comprehensive, nationwide resources of OnPoint Group, enabling them to operate at maximum sales productivity, guarantee employee and customer safety, and deliver excellence in customer service.
"*" indicates required fields
567.336.9764 | info@onpointgroup.com